Internal Communication
Internal communication involves discussions with both agency staff and decision-makers about the value of, costs, and process for establishing BBRs. Before agencies can consider implementation of BBRs, they first need to convince and enlist support from a variety of people, including the Board of Directors, City Council, and other local entities.
The case studies below go over how agencies have dealt with convincing local powers that BBRs are the right decision for the agency. Topics discussed include how to go about proving the worth of BBRs and examples of providing targeted informational material.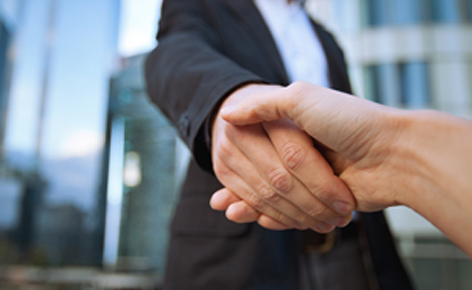 Coachella Valley
Water District
Before BBR implementation, CVWD formed a Tiered Rates Advisory Committee consisting of city councilmembers, local Indian Tribes, the Sierra Club, local school districts, and other water districts in the area. Through the committee, CVWD was able to educate on BBRs, get feedback on CVWD's specific BBR design and policies, and gain supporters of the BBRs.
Moulton Niguel
Water District
Prior to BBR implementation, MNWD held workshops for the Board of Directors to educate and enlist their support. Shadow bills for each Board member were generated and every component of the water budget was explained.
Project Sponsor and Board Commitment
Submitted by MNWD
Internal communication is vital to a successful implementation of BBRs. Internal communication includes that which is conducted within the organization between various departments, but also communication with the Board of Directors or the governing body of the water utility, such as the City Council. In most cases, a member of the management team will form a task force to explore BBRs and will become the project sponsor. Sponsorship by a high-ranking manager or director is imperative for the project's success. Numerous meetings and discussions will be held with various departments and subject matter experts to review the components of BBRs and actions that are needed, along with a timeline for implementation. Once management has evaluated the BBR structure, they need to present their recommendation to the governing board. In order to obtain the board's support, several workshops should be held to explain how water budgets work and the advantages associated with this type of rate structure. Primary concerns should be identified and addressed. It is also important to discuss the technical elements of water budgets and what steps will be taken by various personnel, departments, and possibly consultants to enact the change.
Key Questions and Staff Education
Submitted by MNWD
Key Questions for Staff Discussion and Internal Decision-Making
What is the current rate structure and how is it performing, in terms of revenue, conservation and customer acceptance?
What are the agency's fixed costs as a percentage of total costs (%)? Variable costs (%)?
What are customer issues/complaints about water rates, if any?
What are the limits, if any, on the agency's water supply?
What are local, regional, and state regulations the agency needs to follow?
What is the impact on infrastructure and future planning with or without efficiency?
What are the limitations of the current billing system, customer-level data, and funding a rate
structure change?
What is the cost of "not changing"?
There is a cost to "not changing." For example, Agency A is $2.7 million short of recovering its cost of service each year for the past 3 years. Once the cost recovery situation is understood (the% of fixed costs recovered through a service charge and how much of fixed costs are recovered due to a uniform rate and/or through the tiers of a tiered rate structure), it will reveal why "necessary" revenues (defined as fixed costs) are not being recovered. In theory, the agency should consider spending up to the revenue loss of one year, in this case up to $2.7 million, to fund a rate structure change. This would provide a 1-year payback timeframe.
The cost to design and model a new rate structure, make billing system upgrades, conduct public outreach, etc. costs approximately $300,000-$500,000, depending upon the size of the agency. A change in a very large agency would cost more, but their revenue losses may also have been much higher. The cost is always relative to the agency's size and should be viewed in the context of the potential savings due to the elimination of or reduction in revenue losses.
Can we estimate the various costs for changing to a BBR structure?
There are similar costs for any rate increase or change, so the costs associated with BBRs changes are often mischaracterized as being high. An example is that financial consultants and Proposition 218 notice costs are the same whether the agency simply raises rates or moves to a BBR structure. The costs of BBRs implementation should be considered with respect to the losses incurred from the current rate structure and the additional costs (not total costs) of a rate change. These costs include:
Billingsystemneeds
Financial and rate consultation, rate study, rate scenario modeling, etc.
Public outreach strategy, timeline, and Proposition 218 notice costs
Website additions/upgrades (e.g., FAQs, on-line information for customers)
Shadowbills(internaland/orexternal)ifdesired
Legal counsel review (for Proposition 218 compliance)
Staffingforcustomerserviceandconservation
Temporary staff for customer-level data input of the number of residents, potential variances, etc. may be needed.
Asking customers to be more efficient may entail more staff time. However, conservation and customer service staffing can be added to the cost of water in "over-allocation" tiers in a well-designed BBR structure. This means that increased staffing costs are borne only by those customers who cause the need for conservation staff time, rebates, etc. Customers who are efficient do not pay for those types of costs.
Educating Agency Staff and Decision-Makers
Before taking any rate structure information out to the public, the staff needs to have a full view and understanding of what a BBR structure is, why or how it may apply to the agency's situation, how it is developed, what data is needed, what public outreach is recommended, what to generally expect, and what costs are associated.
Once the staff feels comfortable, a workshop for elected officials is typically scheduled to walk them through the same information. Only when the "decision-makers" give approval for staff to explore, study, or go down the BBRs path should the agency continue. Why? It takes a buy-in at all levels of the organization to successfully and efficiently implement a sophisticated rate structure. The benefits and the effort need to be realized at all agency levels before going too far down the road.